​​​​​​​​​​​​​​Here's last week's newsletter on brain health - sign up below for next week's.
Feeling the need to feel better?
There is something we can all do, as many times as we want every day. It's effective. It's contagious. It can be addictive, but it's totally safe. And it's absolutely free.
It relieves tension and stress

It boosts the immune system, by reducing stress hormones and increasing activity among immune cells and antibodies

It helps to reduce the risk of heart attack and stroke, by improving blood flow and blood vessel function

It triggers the release of dopamine, which helps the brain to process emotional responses and enhance our experience of pleasure

It produces serotonin, to improve our mood

It creates endorphins, to regulate our pain and stress and to induce euphoria
What is this magic thing?
(No, it's nothing dirty.)
It's simple. Laughter.
Why do we laugh?
We laugh for lots of reasons, probably least often because someone has told us an excellent joke. We laugh at situations, with people, when ridiculous things happen, to understand and be understood, to diffuse scenarios that could be difficult, to be polite, appear approachable, or (if you're me) to try to disguise extreme awkwardness.
Sometimes we might have to try to smile or laugh, and other times - it comes from nowhere. But both are equally important for our physical health, and mental wellbeing.
Funny is funny
According to neuroscientist Professor Sophie Scott, with involuntary laughter, you literally can't do anything else, the laugh seems to take over your body. It's spontaneous - and the sounds we make (as we instinctively squeeze air out in short bursts) are unlike anything else we do.
"I get it!" Actually means, "I get you"
Social laughter, on the other hand, is a controlled part of interaction - and an important bonding tool. "We're laughing to show that we like someone, we know someone, we're part of the same group as someone," says Scott.
You are 30 times more likely to laugh with someone you like
Maintaining social interactions - especially at this weird isolating time is key. Not only to stave off loneliness, but to help us to laugh (and get all the benefits that go with it), and to maintain our levels of empathy too.
"Evidence shows that the more we are on our own, the less empathetic we become," says Scott. Now, more than ever we need to make sure we are at our most patient and understanding - so keeping in touch with our loved ones is something to put at the top of your daily goals list.
(Bonus tip: Daily achievable goals, like FaceTiming your mum, are perfect ways to give your brain a little burst of feel-good hormones, which will help you to feel happier overall.)
We are in the Golden Age of virtual face to face interactions
Sometimes, FaceTime calls feel like a lot of pressure - but they really don't need to always be about having a conversation. Call to watch a movie and chat away as if you were all in the same room. Call a friend on your laptop and have dinner together. It's those casual, everyday interactions that we're all missing - and crucially, will probably get you laughing together as you're bouncing off each other as you usually would.
All that matters is that you're in contact.
FOR THE NERDY: Why We Laugh by Dr Sophie Scott (Ted Talk)
Bonus shout-out: This week was inspired by the Maths of Life on Lauren Laverne's show on BBC 6 Music. Here's a brilliant breakdown of it.
Take a brain break:
Take a
mindful moment
to fully explore and immerse yourself in one of your houseplants. Pay attention to the leaves, the colour, the texture, the soil, the pot. Does it have any new shoots? Is it growing more on one side, toward the light? Give it your full attention for as long as you can before your mind starts to wander.
Heights Ingredient Highlight: Niacin (vitamin B3)
An antioxidant with an important role in cell signalling and DNA repair, Niacin is key for a normally functioning nervous system. It also plays a key role in the release of energy, and helps to keep your skin healthy.
In every Heights dose, you're getting 30mg, which is equal to 3 chicken breasts or 12 medium baked potatoes.
Banana Raisin Cakey Cookies
I just can't look at another instagram pic of banana bread. I also can't seem to stop myself from bypassing the biscuit tin at least once an hour. I also don't have any eggs or flour right now. So, when I found this recipe from Daisy @the_hardihood it ticked all the boxes. No refined sugar and some excellent brain-healthy ingredients - and perfect for making with kids too, which I know a lot of our tribe are juggling right now, along with work. Heroes, the lot of you.👏👏👏👏👏👏
"Banana raisin 'cakey cookies' as my son named them. We've made so many banana breads, we were looking for something else to try with our over-ripe bananas - et voila! These are perfect to make with kids as the pre-baked mixture is edible, and they're so easy to make!." - Daisy
Why is it good for my brain?
Oats contain tryptophan, which gets converted to serotonin - which helps to lift your mood and memory function and can also help you to sleep. Cinnamon is a powerful antioxidant, and helps to control insulin signals, which have been linked to an increased risk of Alzheimer's. And nuts are one of dietitian Sophie Medlin's Top 5 Foods for Long Term Brain Health as they are an important source of vitamin E, magnesium, zinc and selenium.
Elevation Station - LOLS edition
The Hitchhiker's Guide to the Galaxy never fails to make me laugh, no matter how many times I read it. And tbh, I'm 100% ok with the answer to everything being 42 right now. (Amazon)
If you need some major lols, I can't recommend My Dad Wrote a Porno enough. It's the perfect time to get into it - as listening to it on the tube is… an adventure - now it can be less cringe! Start from the beginning. (acast)
Be prepared to disappear into the weird, foulmouthed and hilarious world of The Oatmeal. Ft. Tacocat, the paradoxical nature of dogs, kittens vs babies, and the blerg.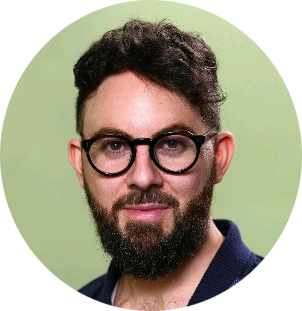 As some of you might know, I host the UK's #1 business podcast Secret Leaders, (sorry that was totally a #humblebrag). We're back this week for a COVID19 special series, kicking off on Tuesday with Ali Parsa, the founder of Babylon Health - the world's largest healthcare app, and our own advisor, Dr Rangan Chatterjee - discussing the health and business impact of this pandemic. It's a really touching, special episode, as Ali's father passed away from COVID19 the day before and he chose to brave the interview in honour of him.
It's another reminder of just how real this pandemic is, but also the motivation it's putting behind some of the planet's brightest brains to create a better future.
I've always felt like hosting a podcast and becoming better at interviewing has been a rehearsal for something bigger and better. That eventually I could apply some of what I've learned, and put it back into Heights and our #brainfirst community...and that time is now.
Keep your eyes peeled in the next week for a BIG announcement from us on a global series we are hosting in partnership with Eventbrite, for a program of phenomenal webinars with literally the world's brightest brains.
A teaser you say? Well, our lovely customer Stephen Fry, (hi, Stephen) was genuinely intimidated by the other guests and said he felt 'a bit out of place given their accomplishments'. But don't worry, he said yes to being part of it anyway.
It'll be running every Thursday night from 6.30pm - 7.30pm for the next 3 months, from April 16th. So all we can say is, keep them free, keep your eyes peeled for your invite in your inbox, and keep putting your brain first - cos the rest will follow.​
With love from quarantine,
Dan